Main Menu
Play online tonight!
How to Get the Most out of Your Poker Bonus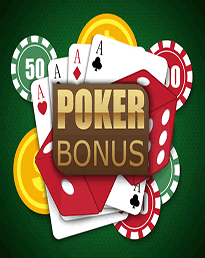 Most online gambling establishments provide free cash to tempt clients through their virtual doors and to maintain their custom as well. It is no different for poker websites which also ensure that their fans can begin their favorite variants of this highly popular card game, with free cash.
However, these promotions also come with their own specific sets of requirements just like every other casino game offer. Knowing what they are and paying close attention to them will enable you to benefit fully from them and enjoy your experience of poker the way you are meant to.
How Poker Bonuses Are Earned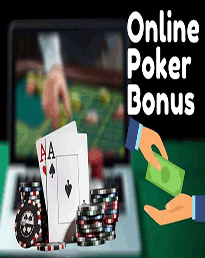 Quite frequently, poker bonuses are earned when you make a deposit as a first time player. For example, a website may offer new clients a welcome offer of 100% for up to $200. Hence, if you make an initial deposit of $150, you will benefit from an extra $150 meaning you will have a total of $300 with which to participate in games.
Poker websites also offer reload promotions as well. For example, an establishment may offer a reload bonus of 50% for deposits of up to $100. Hence, a deposit of $200 will earn you an extra $50, since the bonus cap does not exceed $100. It is worth noting that online establishments may not issue the entire promotional sum at once, but may pay out the free cash in installments.
Key Requirements Associated with Poker Bonuses
Poker bonuses come with a number of requirements which must be met before they are paid to a client. For example, if a $200 offer comes with a wagering requirement of x35, the player may be required to earn 7,000 player points (200 x 35) in order to receive the promotion.
These points can be earned by paying a fee to participate in a tournament. Another means of earning them is by playing raked cash games. These are games in which the house gets to keep a portion of the pot. (The method used to take this payment may vary depending on the website. However, the pot rake method is rather common.)
Quite frequently, the specified number of points has to be earned within a set period failing which you will no longer be eligible to receive the offer. It is worth noting that the conditions associated with each promotion vary depending on the website which offers them. Hence, carefully examining the terms and conditions associated with each promotion is highly recommended.
Helpful Tips for Meeting Requirements Promptly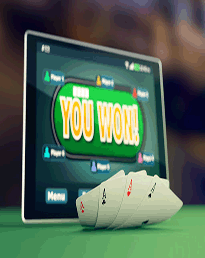 As noted above, most poker bonuses require you to accumulate a set number of points or even play a number of hands within a specified period. One of the best ways you can do so is by playing higher stakes since doing so means you will get more points. However, you should ensure you are comfortable with games in this category.
Playing games which permit you to move to another table as soon as you fold is also another effective means of ensuring you are in a position to accumulate points rather quickly as well. Another excellent option is playing at multiple tables. However, just like higher stake games, it is important to ensure you are able to handle doing so effectively.